Multi Family
As urbanization continues to flourish, multi-family living spaces are rapidly expanding; including condominiums, apartments buildings, and townhomes. ENCORE Carpet specializes in providing innovative, stunning, and affordable flooring solutions that enhance safety, comfort, and appeal to the sophisticated style of city dwellers, whether newly retired or young professionals looking to settle into the metropolitan lifestyle.
A series of timeless patterns in both tonal neutrals and modern color palettes that create cohesion and unity amongst blended complex environments to set your property apart. Some say the world has become too complex for simple solutions, but at ENCORE, we disagree.
---
COMPLEX
Compilation of over 50 patterns of inspiring designs in urban settings.
Project References
See a list of installed Multi Family projects that ENCORE has completed.
Design Library
Select patterns for you next Multi-Family Project.
Find Your Rep
Want more info? Find a rep near you!
---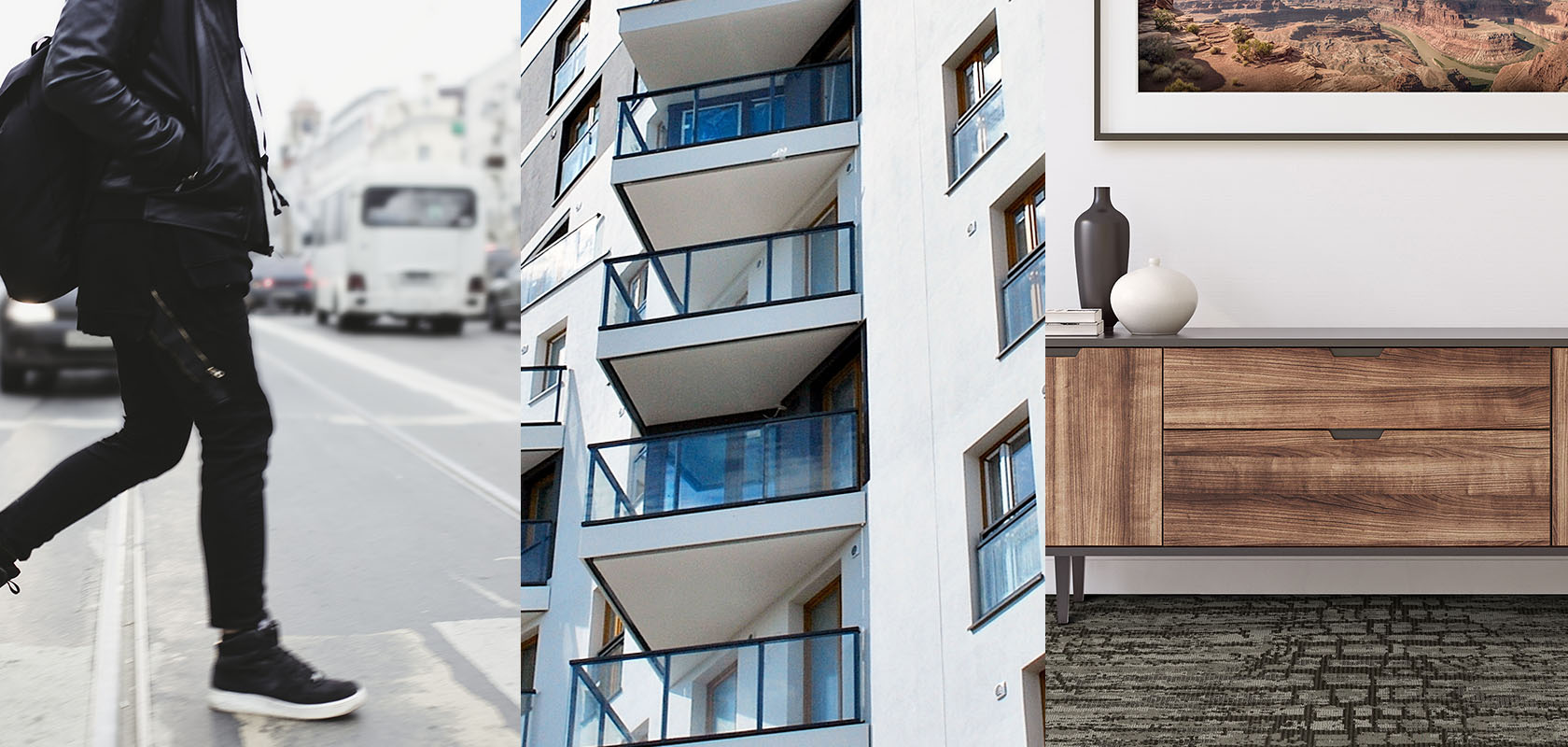 Pattern Inspiration